ABOUT US
Company Policies
Safety-as Important as Air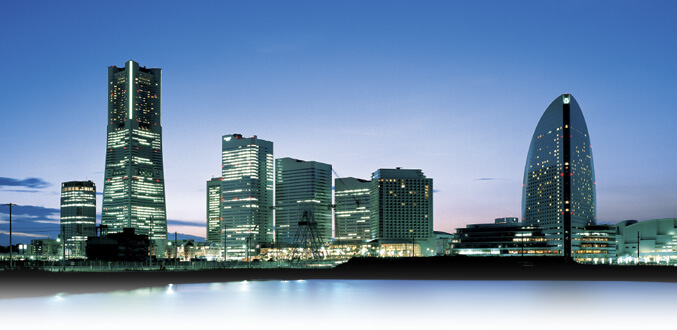 From the viewpoint of social safety and industrial risk management,

there is an increasing demand for improvements in the quality of fire systems.
Although it is obvious that safety is as important as air,
people are only now reevaluating safety and appreciating its importance.
NOHMI BOSAI's worldwide brand identity,
NOHMI provides each customer with the most suitable fire protection system for their needs by making the most of our advanced know-how gained over many years.
Understanding Fire
The first step in preventing fire is understanding fire. To this end, NOHMI BOSAI is continually carrying out various fire tests in all possible fire conditions by using parameters for individually different fire environments.
Basic research and experiments include collection and analysis of data on smoke and heat distribution and the spread of fire in various conditions such as ventilating airflow.
We must understand actual fire phenomena because we know that it is impossible to develop fire protection systems based on theory only.
For this reason, Nohmi Bosai possesses a large amount of laboratory space where various tests can be repeatedly carried out so that the results thus obtained can be reflected in our product development.
High Quality-Reliable Safety
Nohmi Bosai has earned a worldwide reputation for high-quality products manufactured by its factories at Menuma and Mitaka.The Menuma factory uses the latest computers and industrial robots to manufacture fire protection systems in an exceedingly clean environment.Products developed and designed by our state-of-the-art technology, market research and analysis are distributed as user-oriented products for home and industrial uses throughout the world. Automated production lines use the automated monitoring and checking systems to form the ideal man-machine interface. However, not everything is entrusted to automated machines; important points are also rechecked by people to achieve even better quality control.
Dedicated Fire-Protection Service
Complete fire protection cannot be achieved by simply installing equipment and systems in piecemeal fashion. That is, the function of the entire system can be discharged 100% only through the total linkage of hardware and software.
For this reason, NOHMI BOSAI possesses a highly integrated system to provide under its complete responsibility all services ranging from R & D to production, installation. and maintenance according to customers' requirements.